The wheat processing phases
Cleaning
We make certain that we only grind the best grains, to ensure that the food you eat is hygienic and healthy!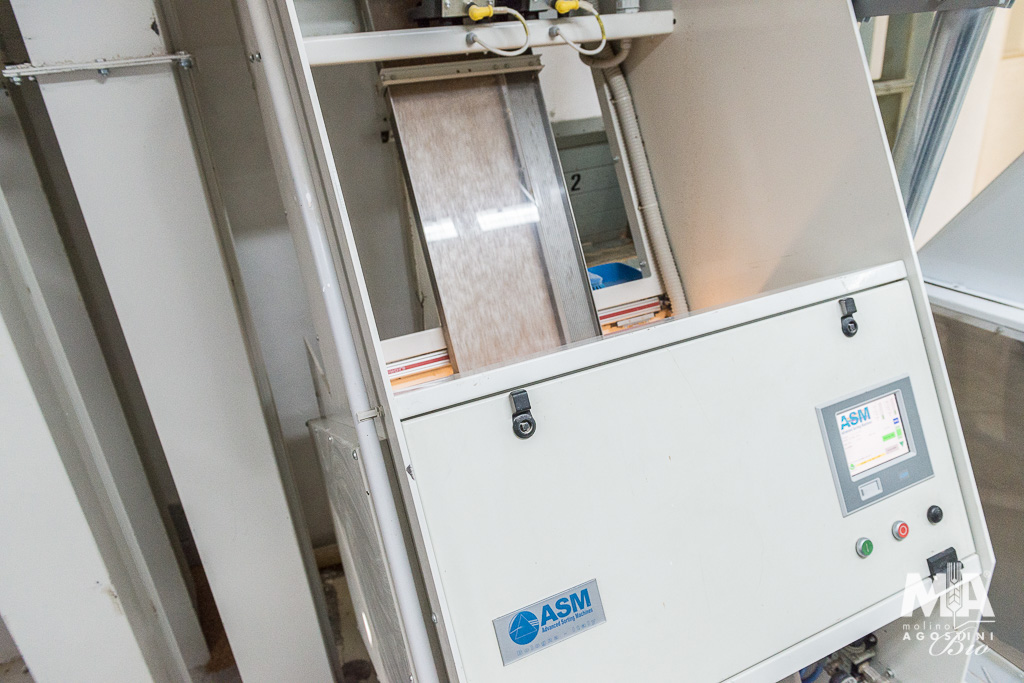 Grinding
Grinding lies at the heart of what we do.
After years of sacrifice, a dream has finally come true!
We have three stone grinders, each dedicated to a different grain, and a state-of-the-art cylinder grinding plant, managed entirely by software, to keep trace of each and every grinding production lot.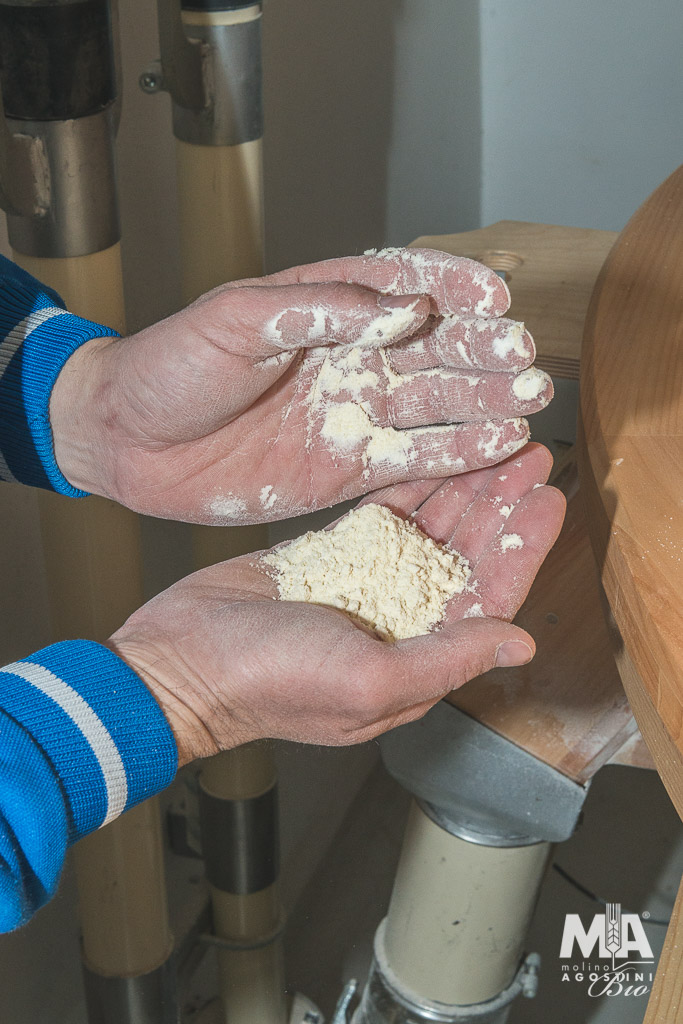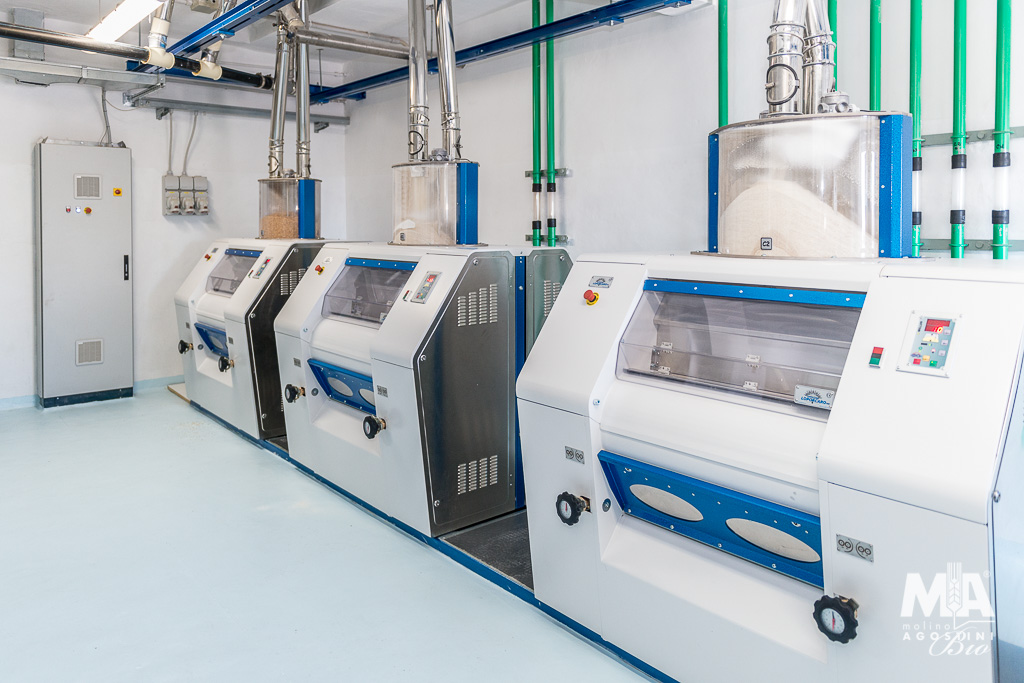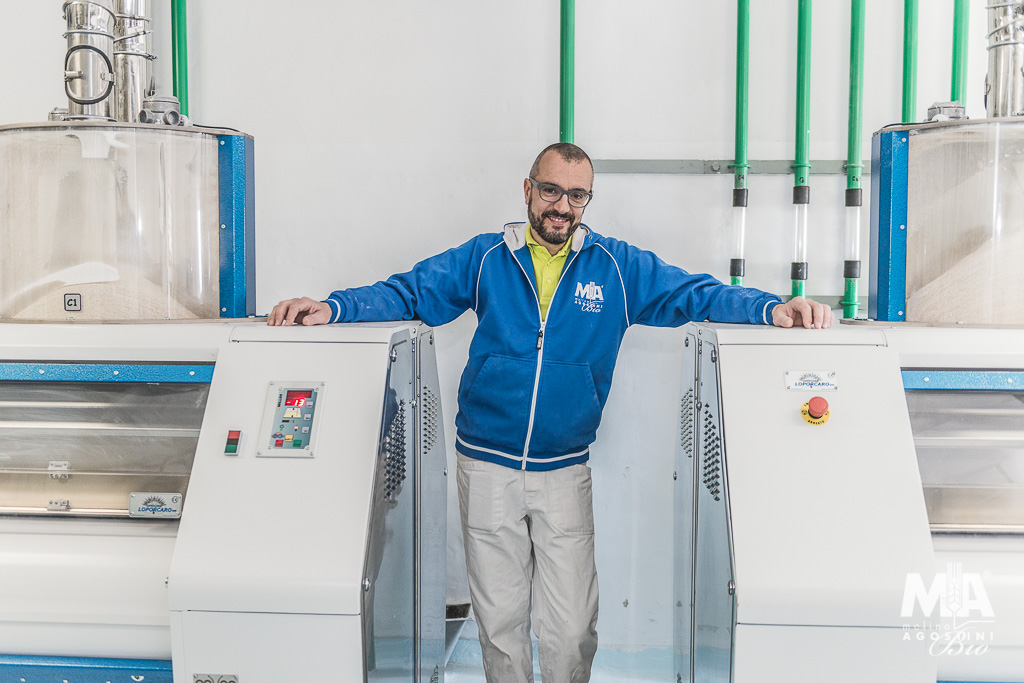 Packaging
It seems like the least we can do, after all the efforts made up until that point, to guarantee the quality of the flour over time.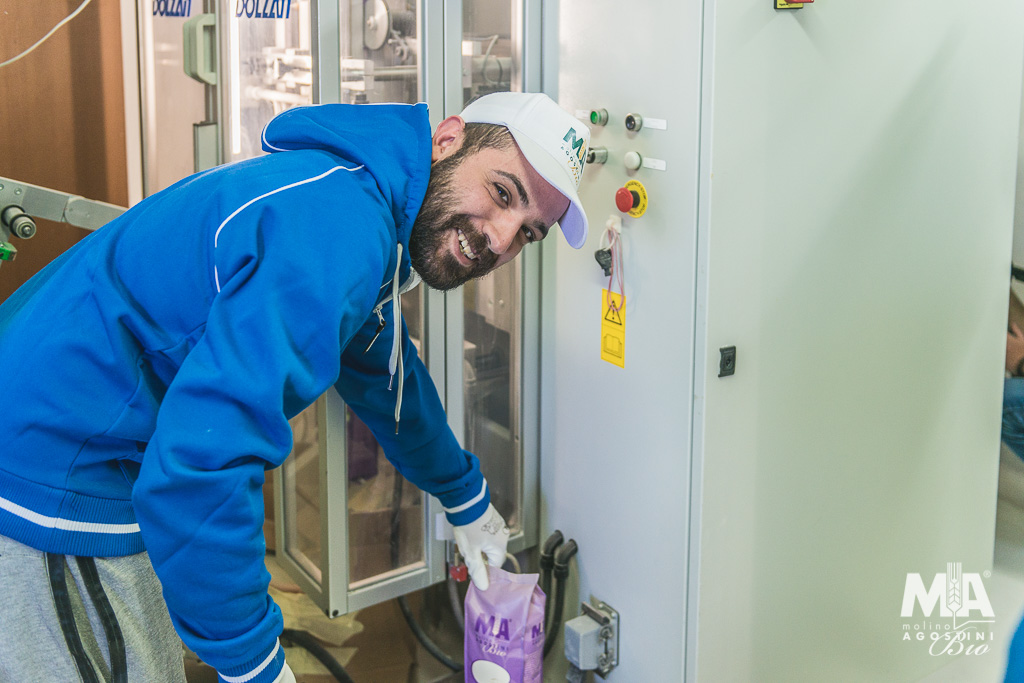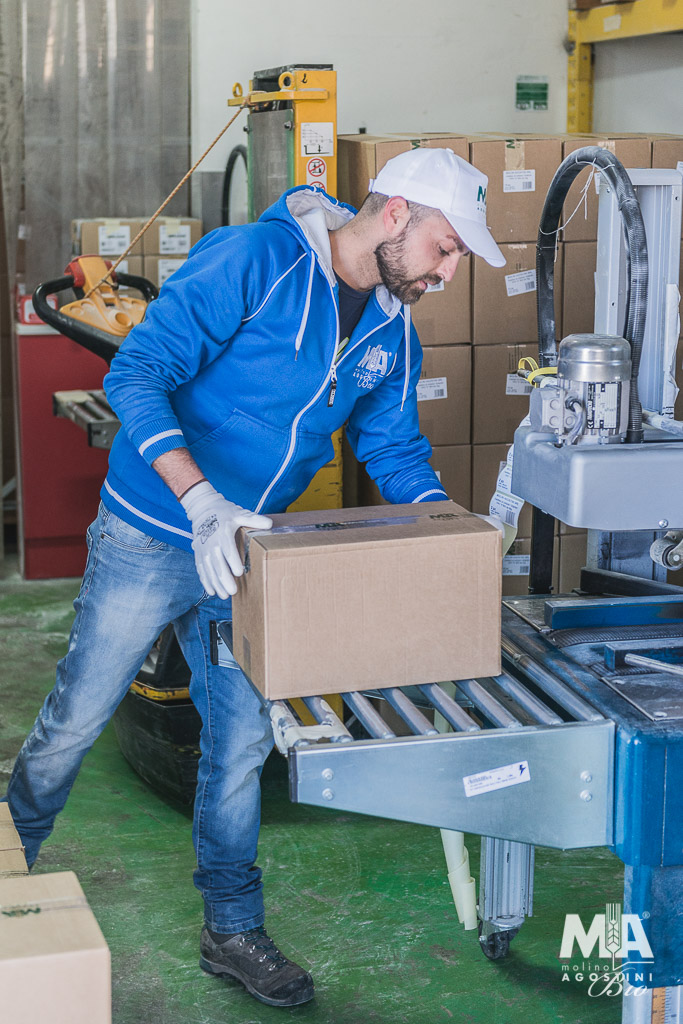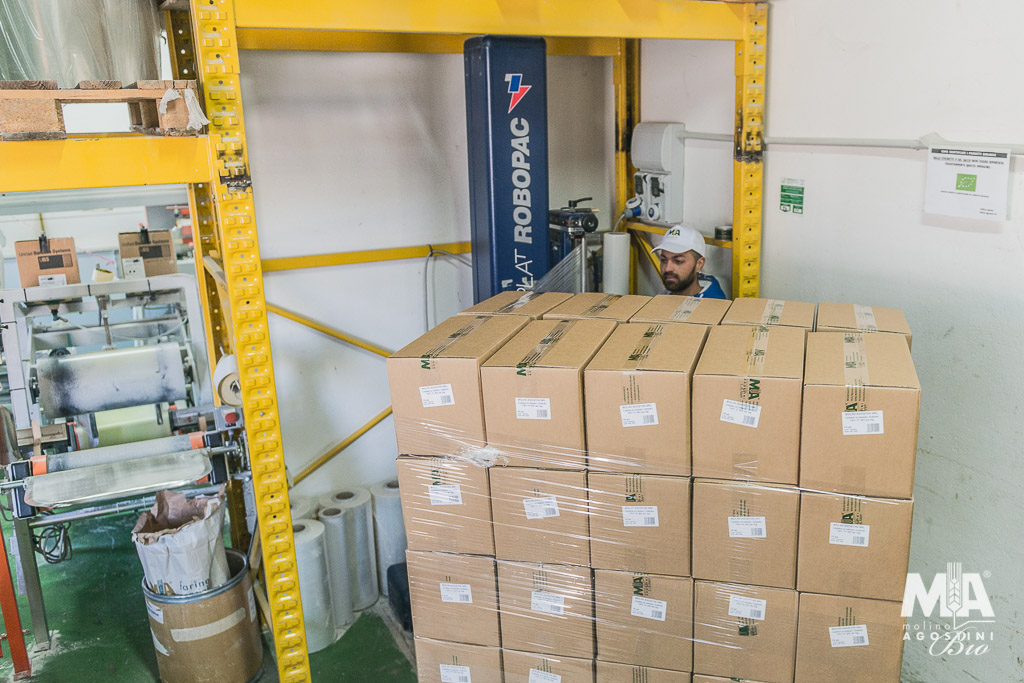 Storage
Large spaces that are kept clean and tidy and at controlled temperatures are the last, important step in supply of a 100% organic product that is traced from the field right to your pantry or the workshop where it will be used, whichever it is!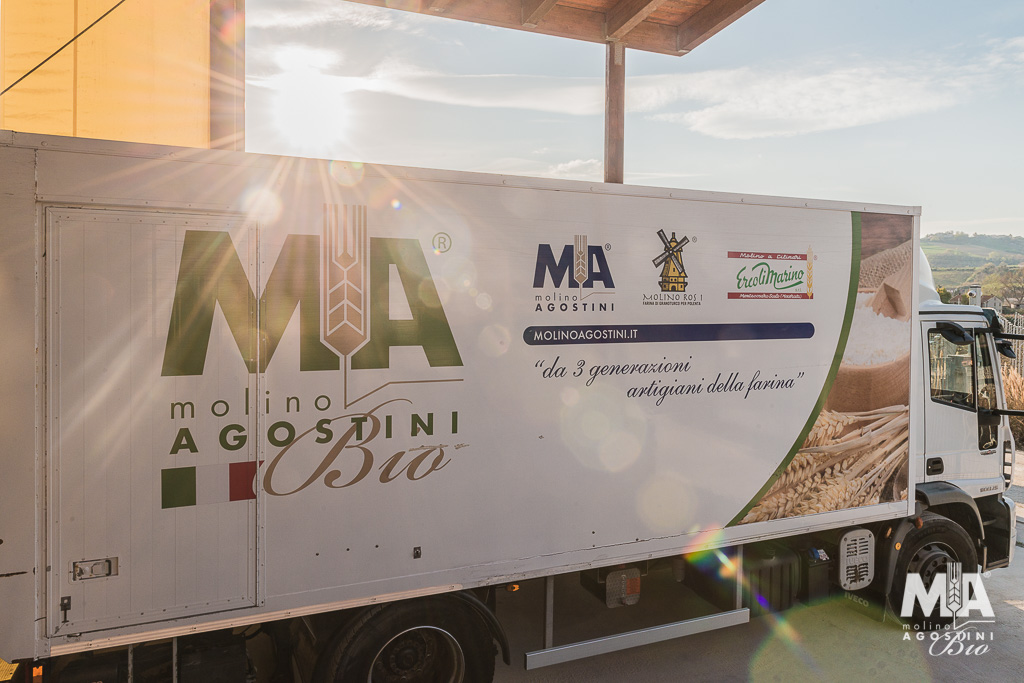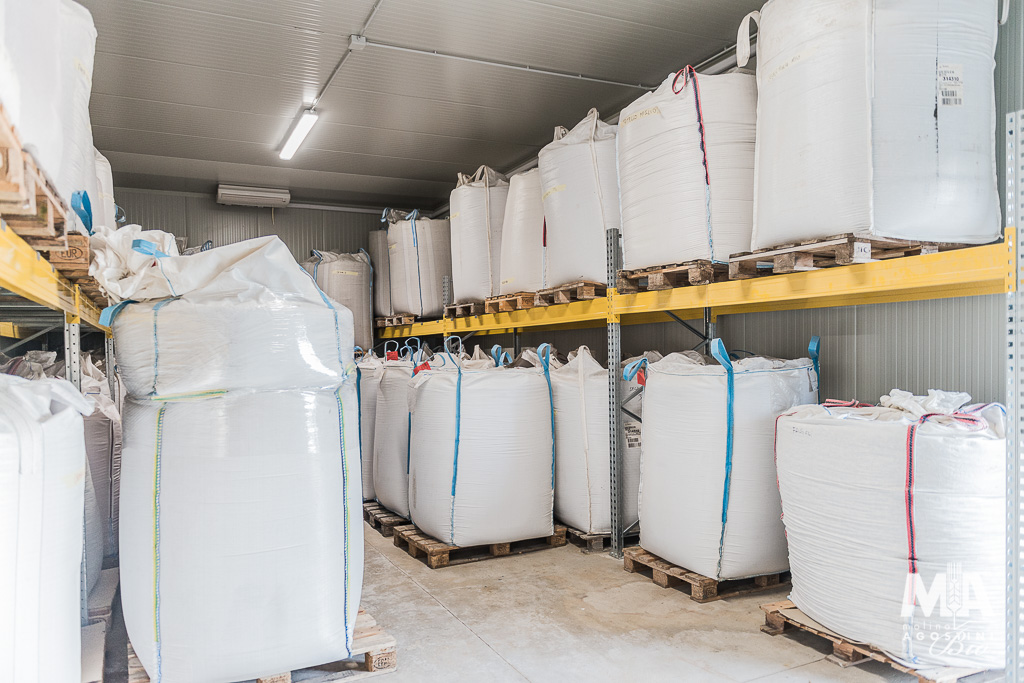 Our Shop
Our shop is close to the mill and you can find our entire range of organic products there. They include both standard and special flours and also our totally organic pasta.
They have also now been joined by the latest arrival at Molino Agostini: The cracker.
A new and extremely popular product, made entirely at our plant.
There are various flavours to try.